Our Patrons
Dr. Mohan Gaikwad, Chairman, Gaikwad Patil-Group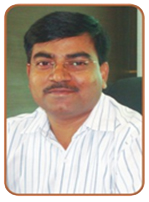 Dr. Mohan Gaikwad, with more than twenty years of experience in education system to his credit, established the Gaikwad- Patil Group of Institutions in Nagpur to cater to the quality education needs of the youth in Vidarbha. His early experience of teaching in an engineering college made him acutely aware of the dissonance between engineering education in the country and the requirements of the industry. He therefore began with a dream of starting an engineering college that equips students with knowledge, skills and attitudes relevant to the industry. That dream has manifested today in the form of two engineering colleges, well known in the region for their constant striving to impart quality and industry-relevant education to their students. Hardly in his early forties, Dr. Gaikwad is the young and dynamic face of the Group. His contagious enthusiasm and unflagging drive is truly inspiring.
Prof. Sharad Patil, President, Gaikwad-Patil Group of Institutions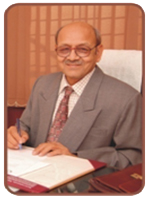 The President of the Gaikwad-Patil Group of Institutions, Prof. Sharad Patil, is an academician and activist of repute. He has been a Reader in Dr. Punjabrao Deshmukh Agriculture University, and subsequently the Honorary Head of the Department of Journalism in RTM Nagpur University. A dedicated academician, Prof. Patil is still pursuing his passion for imparting communication skills to students and professionals. An ardent campaigner of farmers' rights, he was a popular activist of the Shetkari Sanghatana in Vidarbha. He continues to write extensively on farmers' problems in the regional and national press. As Advisor to Jan Manch, a voluntary organization, he regularly takes up issues of concern for the common man. He was also National President of the Akhil Bharatiya Andhashraddha Nirmoolan Samiti, an organization that works towards the eradication of superstitions.